As from this day of this month of this year, sounds good ain't it? we will bring you something new... The Crazy Sport shot ... a picture .. a crazy picture with a story behind it.
We want to start with a great hit so here it is ...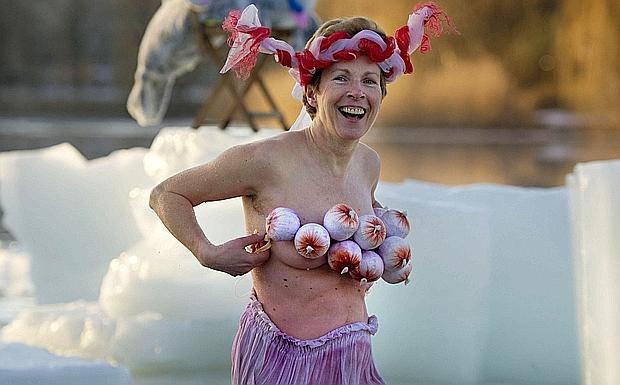 Germany, Berlin, Orankesee lake. A weekend event for amateur swimming was organised requiring participants to wear a creative look: the lady has been diligent...
Also... pray, plead, BEG to God that her onions don't fall - I mean both the white ones and err... the... other ones. At that age, they can't hold up much longer can they?!